On Tuesday, 19 January 2021, lecturers from the Hospitality & Tourism Study Program of Bunda Mulia University, Ancol Campus, participated in the "Lecturer Certification Webinar" held by STAIN Mandailing Natal.
The lecturers who participated in this activity were:
– Antonius Rizky Krisnadi, SST.Par., M.M.Par.
– Sofiani, S.Tr.Par., M.Par.
– Andari Tirtadidjaja, SST.Par., M.Tr.Par.
– Stephanie Rosanto, B. Bus., MBA.
– Dessy Natalia, S.Par.
– Prayogo Susanti, S.Par.
– Yudhiet Fajar Dewantara, S.Pd., M.Par.
– Vishnuvardhana S.S, B.A., M.A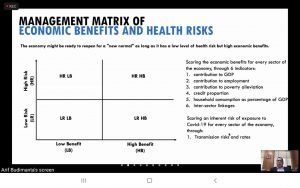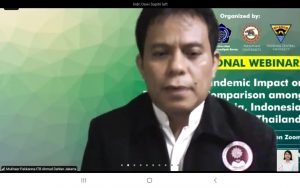 This event was held with the aim of increasing the knowledge and insight of the lecturers who will carry out lecturer certification. This event takes place from 14.00-16.00 with speakers:
– Bayu Taufiq, Ph.D (Univesity Malaysia Terengganu, Malaysia)
– Dr. Ir. Arief Budimanta, MSc (ITB Ahmad Dahlan, Indonesia)
– Asst. Prof. Wei-Hsien Li, Ph.D (National Central University, Taiwan)
– Asst. Prof. Dr. Rudklav Pampasit (Naresuan University, Thailand)