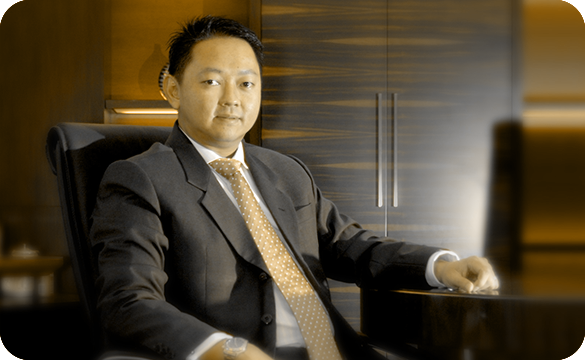 Doddy Surja Bajuadji, M.B.A.
The Rector of Bunda Mulia University
The dynamics of Indonesian economy in the era of an open ASEAN market and the industrial revolution 4.0 demand that we seize opportunities to further excel in the industry. This condition is certainly expected to be able to challenge the young generation of Indonesia to keep developing themselves and strive harder towards excellence as a potential leader of the nation.
Bunda Mulia University and Bunda Mulia Tourism Academy are entrusted to help prepare students to become graduates who are able to develop and utilize all resources creatively and responsibly, through learning processes in academic and non-academic fields. The formation of student character is based on positive values ​​shared by Bunda Mulia University and Bunda Mulia Tourism Academy, namely: Commitment, Accountability, Respect, Excellence. In addition, the nuances of the learning process based on the tagline "Bridging Education to The Real World" help realize the ideals of Bunda Mulia University and Bunda Mulia Tourism Academy.
As a leading private university, Bunda Mulia university always improves the quality of Bunda Mulia's education for academicians in a consistent and sustainable manner. The principles of quality management are implemented through improving the quality assurance system that is programmed online. The real implementation of the quality assurance managed to enlist Bunda Mulia university into the "50 Promising Indonesia Universities in Indonesia" by the government of the Republic of Indonesia, and first place in "Leading Private University in 2014" with first place in the Learning Category as well as first place in the Governance Category by Kopertis Region III Ministry of Research Technology and Higher Education Republic of Indonesia.
In order to improve the quality of education, UBM complements educational facilities and infrastructure by adding new classrooms and laboratories, the Stock Exchange Corner, The UBM Premiere Classroom, The UBM Lecture Hall, as well as an increase in book collections and discussion rooms for students. Moreover, UBM also has Bunda Mulia University, Serpong Campus, located in Alam Sutera, which had started enrollment in the Academic Year 2017/2018.
Welcome to Bunda Mulia University and Bunda Mulia Tourism Academy. Happy learning and I wish you success in your life-long journey of education and career.