On Tuesday, January 12, 2021, lecturers from the Hospitality & Tourism Study Program of Bunda Mulia University, Ancol Campus, took part in the "Lecturer Certification Webinar" held by STAIN Mandailing Natal.
The lecturers who participated in this activity were:
Sofiani, S.Tr.Par., M.Par.
Andari Tirtadidjaja, SST.Par., M.Tr.Par.
Stephanie Rosanto, B. Bus., MBA.
Dessy Natalia, S.Par.
Prayogo Susanti, S.Par.
Ika Suryono Djunaid, S.ST.Par., M.M.Par.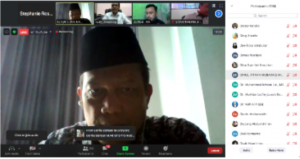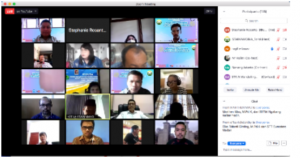 This event was held with the aim of increasing the knowledge and insight of the lecturers who will carry out lecturer certification. This event takes place from 14.00-16.00 with speakers:
– Dr. H. Syafi'i, S.Ag (Head of Subdirectorate of Manpower of the Indonesian Ministry of Religion)