On Saturday, December 5, 2020, PKM UBM Serpong with Efata High School was held online with the theme: "GET ACQUAINTED WITH HOSPITALITY AND TOURISM INDUSTRY KNOWLEDGE". The objectives of this activity are: to provide an introduction and understanding of the hospitality and tourism industry. Because until now there are still many people who are not familiar with the industry, especially SMA Efata Serpong students.
The PKM activity was opened with a speech from Miss Roozana Ritonga BBA., M.Par as the Head of PKM, the event was continued with the provision of material on the hospitality and tourism industry by Miss Feronika Berutu S.ST., M. Par and Front Office material by Sir Hari Iskandar SE ., MM. The last material for F&B was delivered by Miss Roozana. The next event was the practice of mixing a Watermelon and Cucumber Squash drink and making Chicken Burritos and Strawberry Cheesecake food brought by Brian and Vivian, 5th semester UBM students.
Efata High School students seemed very enthusiastic about listening to lecturers' explanations and giving questions to lecturers, Brian and Vivian. Hopefully through this PKM event Efata High School students can learn more about the hospitality and tourism industry even better, and hopefully this collaboration can continue.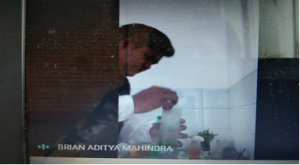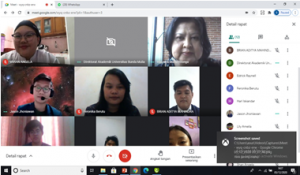 \