Job Opportunities for Online Education Graduates: Job Opportunities and Career Potential
Online education has become an increasingly popular option for working professionals who want to advance their education without leaving the workplace.
However, before deciding to enroll, questions about job prospects after graduation will naturally arise.
So, what are the actual job prospects for part-time college graduates? Let's explore the opportunities and career potential that can be faced by those who choose this educational path.

1. Wider Career Opportunities
Online education graduates have an advantage in the increasingly competitive job market. With a combination of work experience and higher education, they can access wider career opportunities and higher positions.
The degree obtained from an online education program can open the door to supervisory, managerial, or higher specialization positions.
2. Practical Skills That Can be Applied
Online education programs tend to emphasize the practical application of academic concepts.
This gives graduates an edge in completing everyday tasks at work.
The ability to immediately apply the knowledge gained in real-world situations is a value-add that is sought after by many companies.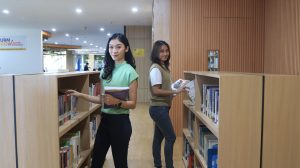 3. Improved in Competencies and Skilss
By taking an online education program that is relevant to their field of work, graduates can develop deeper competencies and skills.
This can make them more attractive candidates for companies, especially for positions that require a deep understanding of certain aspects
Also read: 5 Things You Need to Prepare Before Taking an Online Education
4. Managerial and Leadership Skills
Online education programs often involve group tasks, collaborative projects, and interactions with fellow students with diverse experiences.
This helps hone managerial, communication, and leadership skills.
Part-time college graduates have an edge in leading work teams and managing projects effectively.

5. Strong Professional Networks
Graduates will be interacting with classmates from various industries and backgrounds during college.
This creates a valuable professional network that can help in finding job opportunities, exchanging information, and future collaboration.
6. Increased Salary and Financial Rewards
Increased educational qualifications often correlate with salary increases. Online education graduates who earn advanced degrees or additional qualifications have the opportunity to receive better financial compensation.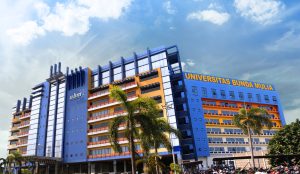 Conclusion
The job prospects for online education program graduates are very promising. The combination of strong work experience and higher education opens the door to wider career opportunities and higher positions.
Practical skills, managerial abilities, a growing professional network, and the potential for salary increases are all evidence that an investment in part-time education can produce significant results in someone's career development.
For more information about Universitas Bunda Mulia Online Education Program please visit our locations below
ANCOL CAMPUS
Jalan Lodan Raya No.2, Jakarta Utara 14430
No Telp: 021 690 9090
SERPONG CAMPUS
Jalan Jalur Sutera Barat Kav. 7-9, Alam Sutera, Tangerang, Banten 15143
No Telp: 021 8082 1428
Find us on
Universitas Bunda Mulia, Bridging Education to the Real World! ✨
Related Post
Kuliah Kelas Karyawan: Berapa Sih Biayanya? Program Sarjana (S1)