Accounting is one of the most popular majors for those who are interested in the world of business, finance, and data analysis. For prospective students who want to pursue a career in this field, it is important to be well-prepared before college. In this article, we will explore the required preparations and subjects that will be studied in the accounting major.
Preparations Before Studying Accounting at Universitas Bunda Mulia
Mastering Mathematics and Analytical Skills
Accounting involves a strong understanding of mathematical concepts and analytical skills. Understanding numbers, calculations, and data analysis will be very helpful in deciphering financial information.
Introduction to Business and Economics
Knowing the basics of economics and business concepts will help you understand the context in which financial statements and accounting analysis are used.
Understanding of Technology
The world of accounting is increasingly dependent on technology. Understanding the basics of accounting software and spreadsheets will give you an edge in analyzing data efficiently.
Communication Skills
An accountant needs to communicate effectively with various parties. Written and verbal communication skills are essential in conveying accounting findings clearly.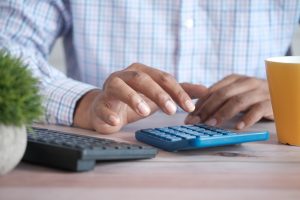 Subjects in Accounting Major
Financial Accounting
Financial Accounting is your gateway to understanding the basics of corporate financial management. In this subject, you will be invited to explore the world of financial statements, balance sheets, income statements, and cash flows – all key elements in measuring the financial health of an entity..
Managerial Accounting
For those who aspire to pursue a career at the managerial level, mastery of managerial accounting is key. This lesson includes the actions of managing and preparing financial statements related to the management activities in various industrial sectors and organizations.
Audit and Assurance
For those who want to be the front line in ensuring the reliability of corporate financial information?
Audit and Assurance is the right choice. In this class, you will delve into the art of investigating, auditing, and providing assurance on critical financial information for various business entities.
Taxation
Attractive opportunities await in the world of the professional tax consultant in Indonesia. You can join the activities of a well-tested consulting firm, or even start your own independent tax consulting business.
In the role as a tax consultant, opportunities to partner with various companies from diverse sectors, non-profit organizations, and other institutions are waiting.
Business Law
Do you want to delve deeper into how financial information becomes the foundation for strategic decision-making in the business world?
Business Accounting is the key to uncovering a company's financial strategy and helping you develop skills in translating financial data into valuable insights.
Accounting Ethics
Do you want to have a solid foundation when entering the world of accounting professions with integrity and commitment?
Accounting Ethics is a guide to understanding the moral values that underlie accounting practices, ensuring that you are not just dealing with numbers, but also forming a solid foundation for your career.
Accounting Information Systems
In an era where technology dominates, the efficient use of information becomes a major factor in the world of accounting.
Accounting Information Systems presents you with the significant role of technology in managing financial data and providing valuable knowledge.
You will delve into how to integrate technology into accounting practices, improve efficiency, and gain a comprehensive understanding of information systems that support business decision-making.
Financial Management
The Financial Management course invites you to understand the essence of financial strategies that empower companies.
In it, you will delve into asset governance, risk analysis, and intelligent investment decision-making. Through an emphasis on the optimal utilization of financial resources, this course will guide you to become a leader who can direct the financial success of an organization.
Financial Analysis
Through the Financial Analysis course, you will be invited to enter a world where numbers are not just numbers, but rather financial narratives that contain valuable insights.
In this curriculum, you will be given knowledge on how to break down financial statements, identify trend patterns, and analyze the financial performance of a company.
With mastery of a variety of robust analytical tools, you will be able to support smarter and more information-based business decision-making.
International Accounting
If you want to grasp unlimited opportunities in the global business arena?
International Accounting is the key for you to understand the complexity of accounting on an international scale.
In this program, you will explore the differences in accounting standards, cross-border regulations, and unique elements that emerge in the context of global business.
With this understanding, you will be ready to become an expert in managing the financial dimensions of companies on a global scale.
Forensic Accounting
Are you interested in entering the world of financial investigation that combines accounting and detective work?
Forensic Accounting is the gateway to the ability to unravel the intrigue in financial statements and uncover potential fraud.
In this course, you will learn analysis methods, forensic auditing, and evidence collection techniques needed to identify signs of fraud and fraudulent practices.
Risk Management
Do you want to become an expert in identifying, assessing, and addressing risks that may face companies?
Risk Management is an opportunity to understand how to anticipate potential threats and opportunities in a dynamic business world.
In this course, you will learn risk mitigation techniques, impact measurement, and how to design a solid risk management strategy.
ALSO READ: Are you good at math and intrested in logocal thinking and technology? Find out more about Universitas Bunda Mulia Data Science Postgraduate Program here
Conclusion
It is important to remember that in addition to course material, skills such as teamwork, strong analytical skills, and the ability to adapt to changes in accounting rules are also very valuable in the ever-evolving world of accounting. With careful preparation and a strong desire to learn, majoring in accounting can take you to a dynamic and full of opportunities in the financial, business, or even start your own business.
Get more information about the S1 Accounting program at Universitas Bunda Mulia by visiting our two campus locations below.
ANCOL CAMPUS
Jalan Lodan Raya No.2, Jakarta Utara 14430
No Telp: 021 690 9090
SERPONG CAMPUS
Jalan Jalur Sutera Barat Kav. 7-9, Alam Sutera, Tangerang, Banten 15143
No Telp: 021 8082 1428
Find us also on various social media platforms below:
Universitas Bunda Mulia, Bridging Education to the Real World! ✨
Related Post