Online education is an interesting option for working professionals who want to further their education without having to leave their current jobs.
However, before you enroll in a part-time college program, there are a few important things you need to know to make the right decision and succeed in your educational journey.
Here are 5 things you should know before enrolling in online education !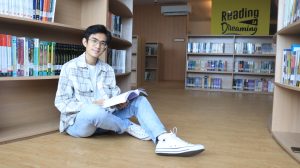 1. Commitmen in Time and Energy
Online education requires a serious commitment of time and energy.
You need to make sure that you have enough time to attend classes, complete assignments, and prepare for exams.
Carefully consider whether you can efficiently balance your work schedule, family, and free time to avoid conflicts.
2. Program Flexibility
One of the main reasons for choosing online education is flexibility.
However, each program has a different level of flexibility.
Make sure you understand the class schedule, whether there are online learning options, and how far the college is willing to accommodate your needs.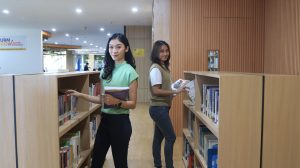 3.Tuition Fees and Financial Aid
Tuition fees for online education can vary from one college to another. Do some research on tuition fees, including additional costs such as books and course materials.
In addition, find out about the possibility of getting financial aid, scholarships, or installment payment programs offered by the college.
4. Program Quality and College Reputation
Make sure you choose a college with a good reputation and offers quality programs.
Investigate the accreditation of the part-time college program you are considering, as well as the college's reputation in your industry or field of work.
This will ensure that your investment of time and money will yield valuable results.

5. Family and Workplace Support
Before enrolling, discuss your online education plans with your family and your supervisor at work. Make sure that they support your decision and are willing to help if there are situations that require schedule adjustments or extra support.
Open communication with your family and colleagues is essential to avoiding conflicts and ensuring success in your college journey.
Also read various programs that you could found at UBM Online Learning and the study cost here

Conclusion
Online education is a valuable opportunity to further your education while maintaining your career and other obligations.
However, it is important to prepare yourself well before enrolling.
Consider the time commitment, program flexibility, cost, program quality, and support from family and colleagues before making a decision.
With the right information, you can plan a successful and rewarding educational journey for your future.
To get more information about online education at Universitas Bunda Mulia, please visit our two campus locations below.
ANCOL CAMPUS
Jalan Lodan Raya No.2, Jakarta Utara 14430
No Telp: 021 690 9090
SERPONG CAMPUS
Jalan Jalur Sutera Barat Kav. 7-9, Alam Sutera, Tangerang, Banten 15143
No Telp: 021 8082 1428
Also find us on:
Universitas Bunda Mulia, Bridging Education to the Real World! ✨
Related Post
UBM Tower: Melangkah Lebih Tinggi dengan Gedung Kampus Baru!